Eco-friendly gift-wrapping ideas for festive presents
'Tis the season to be merry, not wasteful...
As the holiday season approaches, many of us are thinking about how to make our gift-giving more environmentally friendly. One easy and stylish way to do this is to use eco-friendly wrapping materials for our presents.
Gather your materials
One of the most popular eco-friendly wrapping options is kraft paper. This sturdy, brown paper is made from 100% recycled materials, and can be easily recycled after use. It's also versatile and can be dressed up with stamps, stickers, or other decorative elements.
Twine is another great eco-friendly wrapping option. It's made from natural materials like cotton or jute, and can be easily composted after use. You can use twine to tie up your wrapped gifts, or to create decorative elements like bows or wreaths.
If you want to add a personal touch to your gift wrapping, consider using pressed leaves and flowers. These can be collected from your own garden, or purchased at a craft store. Simply press the leaves and flowers between two sheets of paper, and use them to decorate your wrapped gifts.
Small tree branches can also add a natural touch to your gift wrapping. You can use them to create a rustic look by tying them around your wrapped gifts with twine, or incorporating them into wreaths or garlands.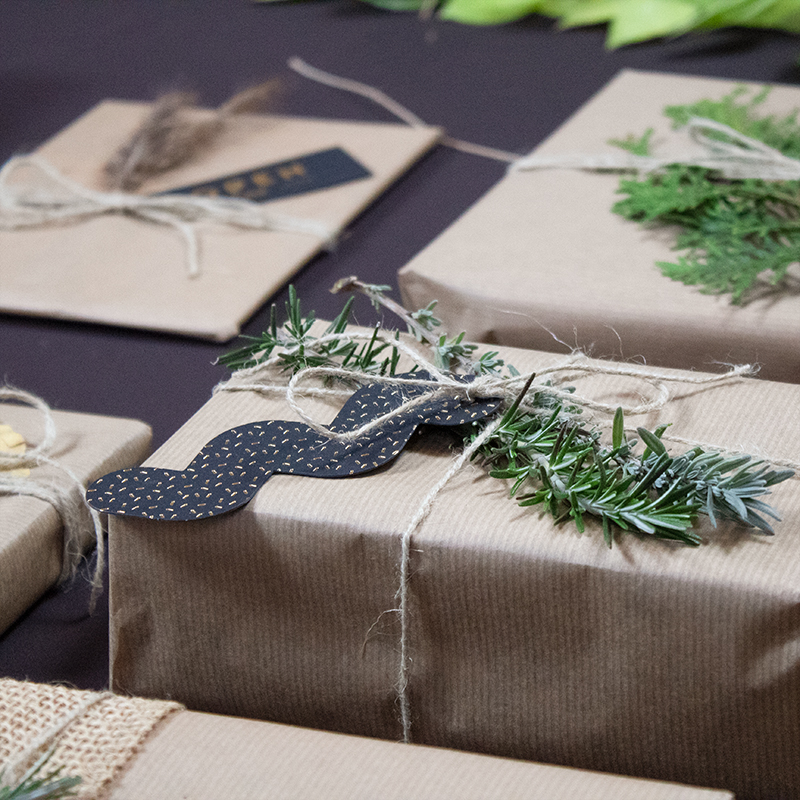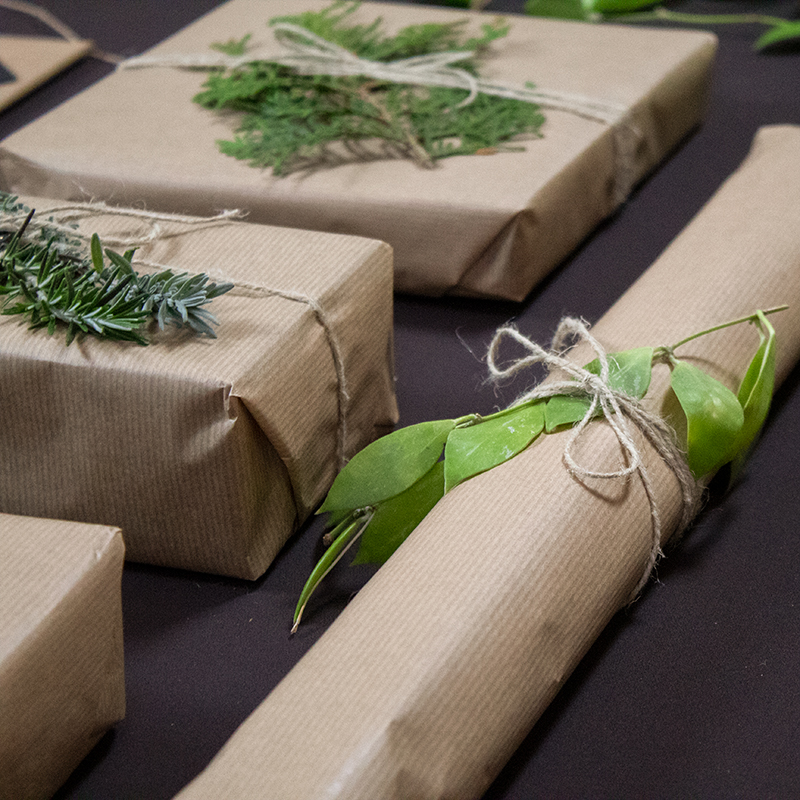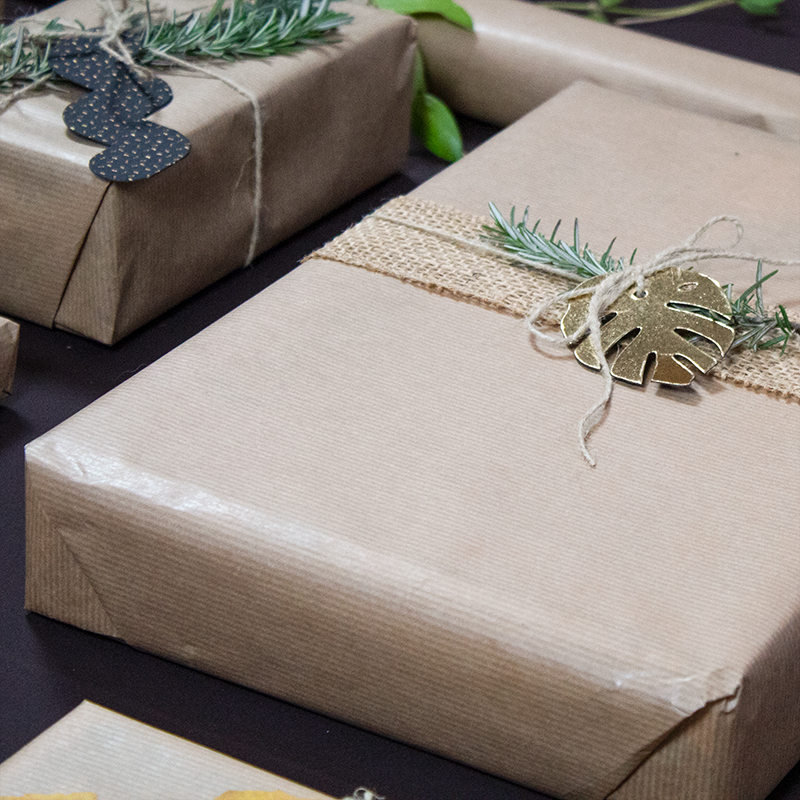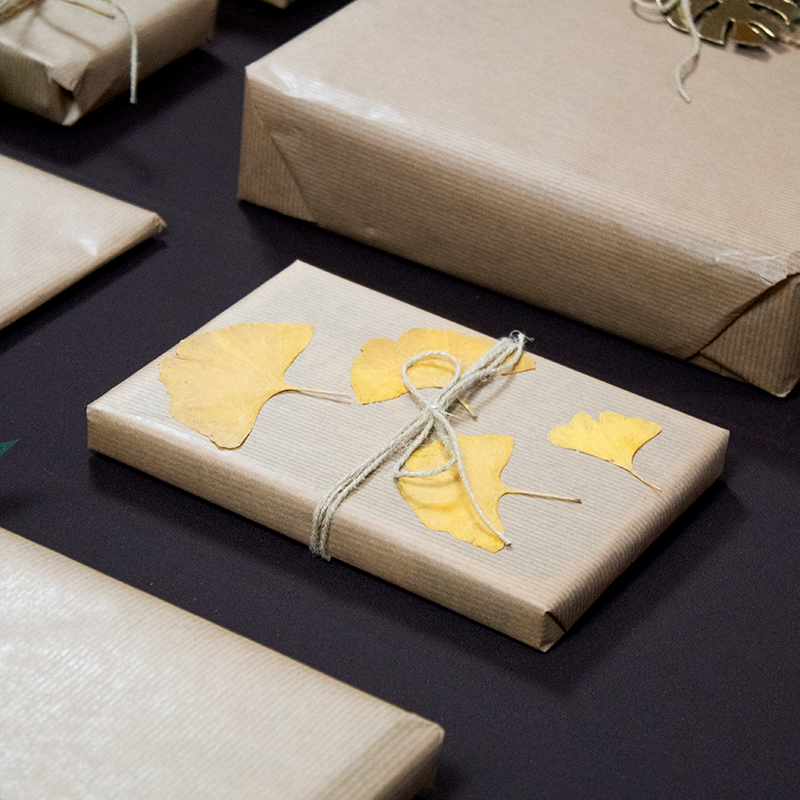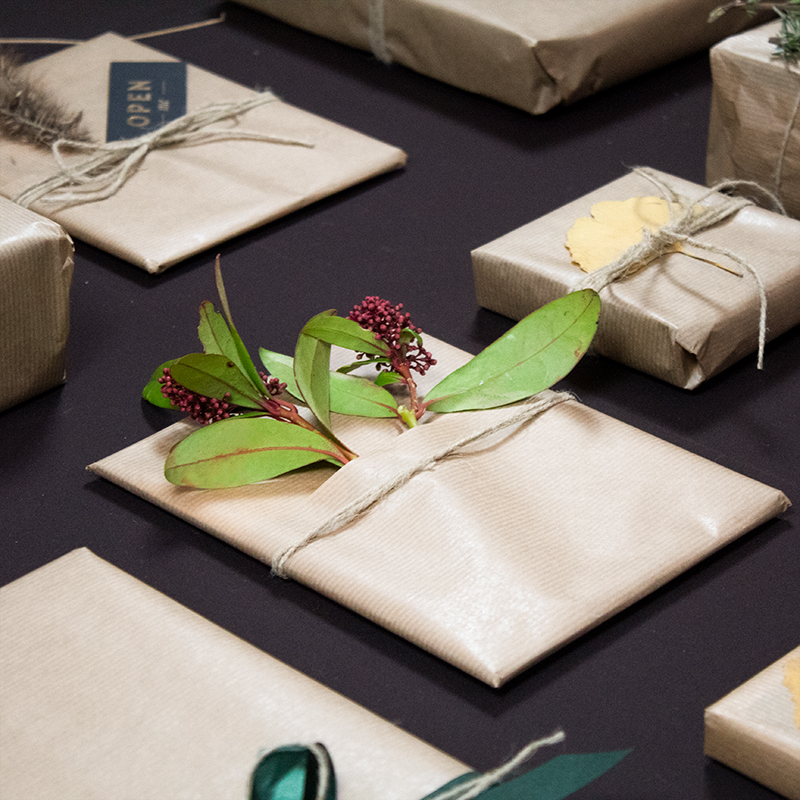 Feel-good gift-giving.
By using eco-friendly materials like kraft paper, twine, pressed leaves and flowers, and small tree branches, you can create beautiful and sustainable gift wrapping for the holiday season. Not only will your gifts look great, but you'll also be reducing your environmental impact and contributing to a healthier planet.
Video Tutorial
Get inspired with lots of different variations in our video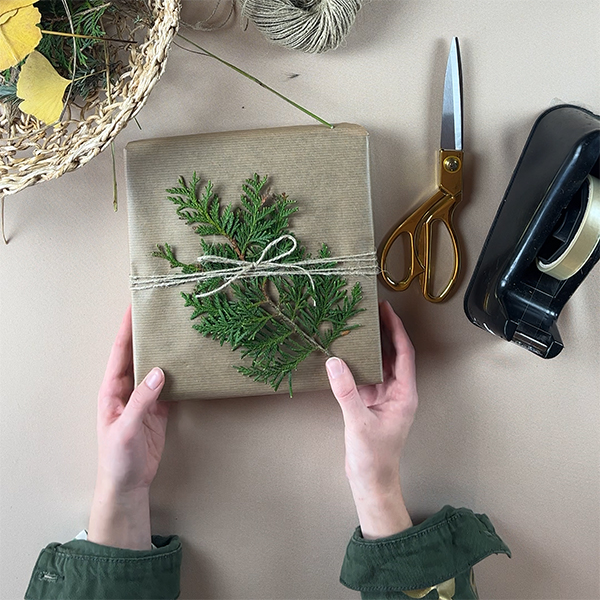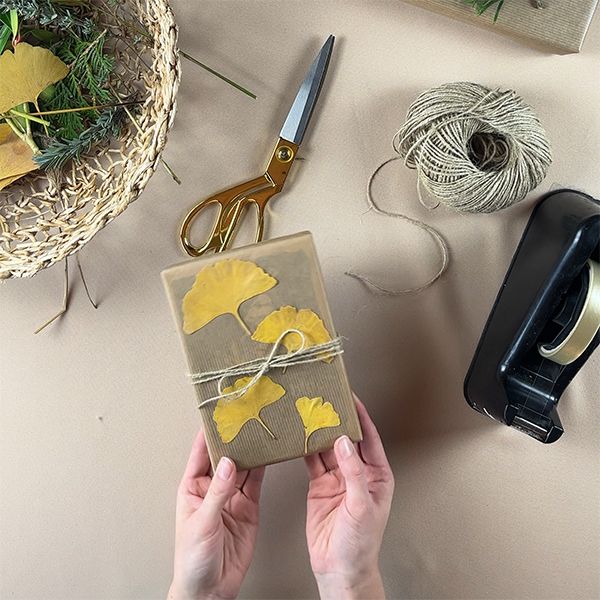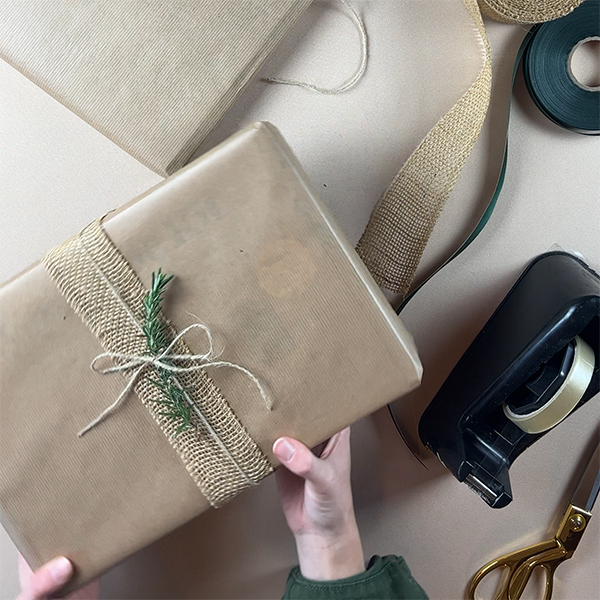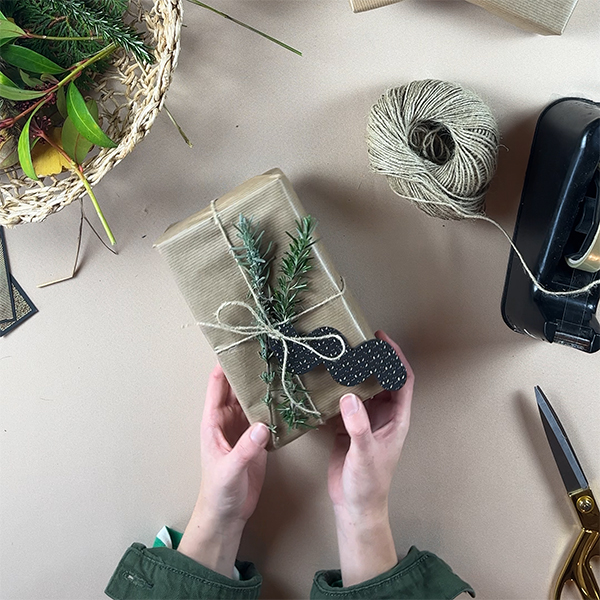 Don't forget to take advantage of our special offer this holiday season! For any purchase of €10 or more, you'll receive a pack of free holiday gift tags. These beautiful tags are the perfect finishing touch for your wrapped presents and will add a festive touch to your holiday gift-giving.
To claim your free pack of holiday gift tags, use our coupon code Gifty at checkout.
Hurry, this offer is only available while supplies last, so don't miss out!
Claim your free gift tags
Gift ideas
These products make perfect gifts for anyone on your list
Looking for more tutorials and DIY projects with plants?
You might like these articles: