How to grow an acorn in water and transform it into a tiny oak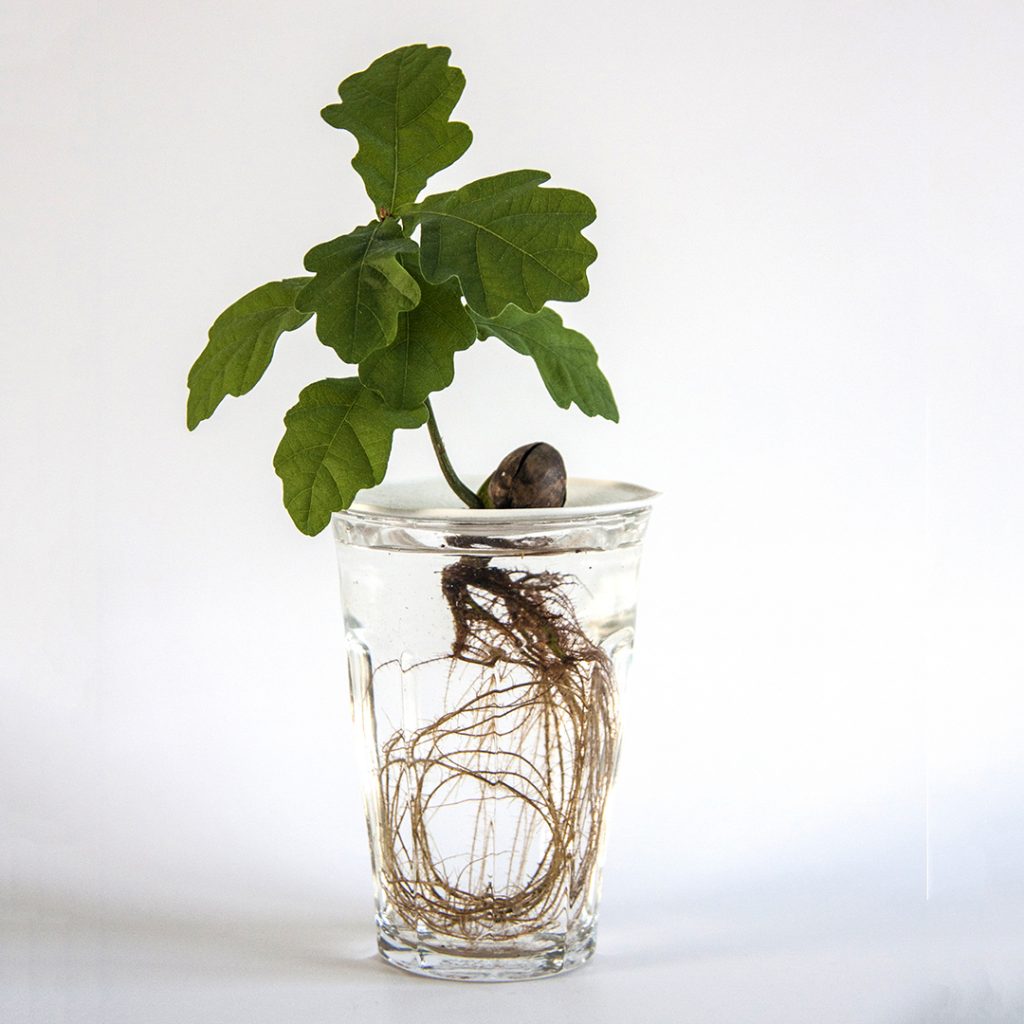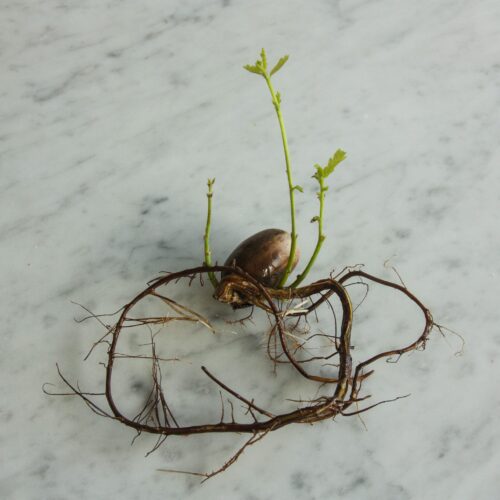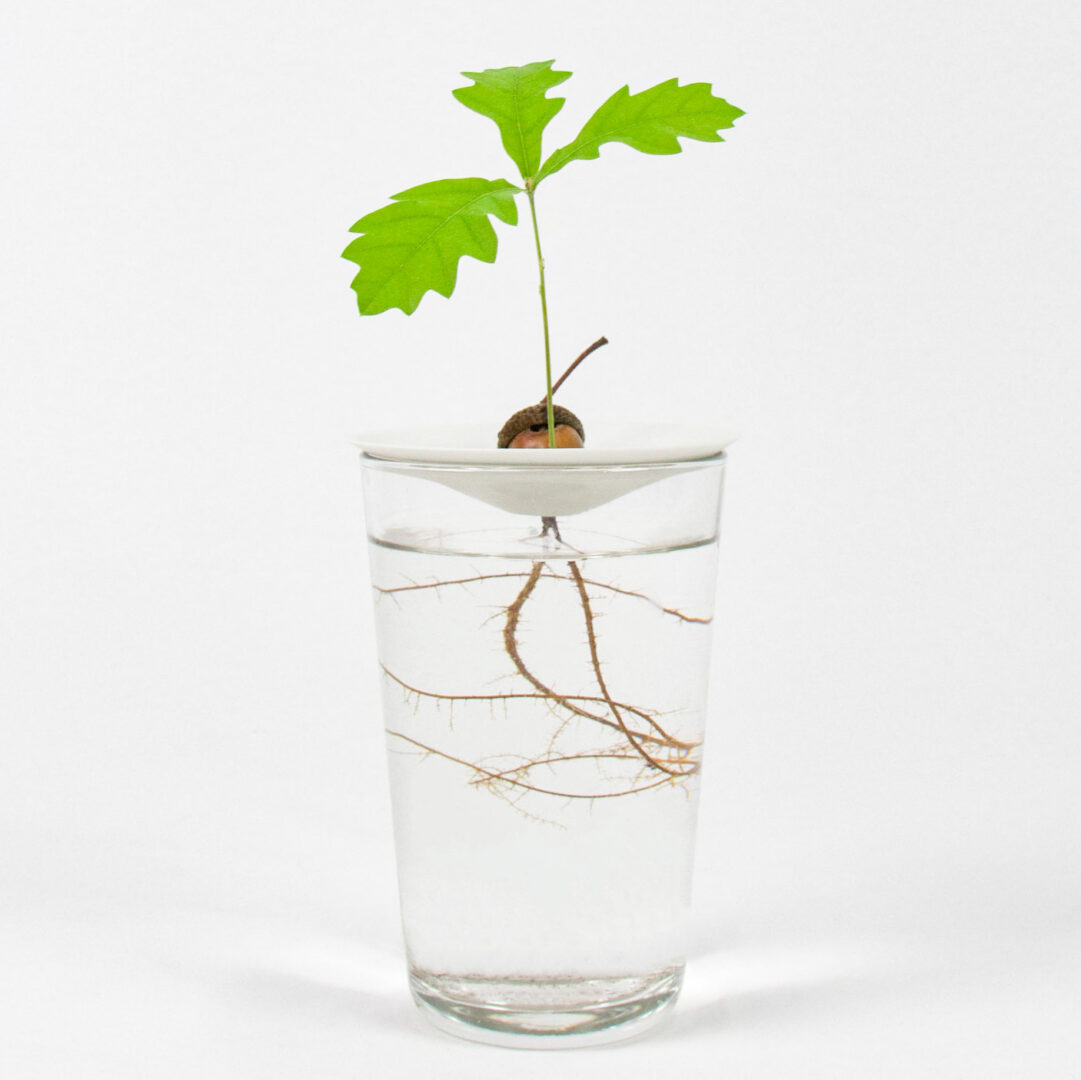 Here's a quick tutorial to teach you how we germinate our acorns.
Watch the 1-minute video to learn the super easy method, using supplies you already have in your kitchen.
Here's some extra info to help you succeed:
Don't skip the fridge.
Acorns, just like many other tree seeds from colder climates, need a cold period before they can germinate. You need to mimic nature: the seeds first pass the winter outside and wait for the warmer spring days to start waking up and germinating.
To speed things up, we fake this process in the fridge, so you don't have to wait until spring to try. The scientific name for this process is called stratification, but we like to think of it as a ski holiday for your seeds.
Keep mold off
Acorns are sensitive to mold. Nothing to worry about, the forest floor is also covered in many mold spores. If your seeds develop mold, wipe them off gently with diluted hydrogen peroxide, and put them back in a new baggie with a new paper towel.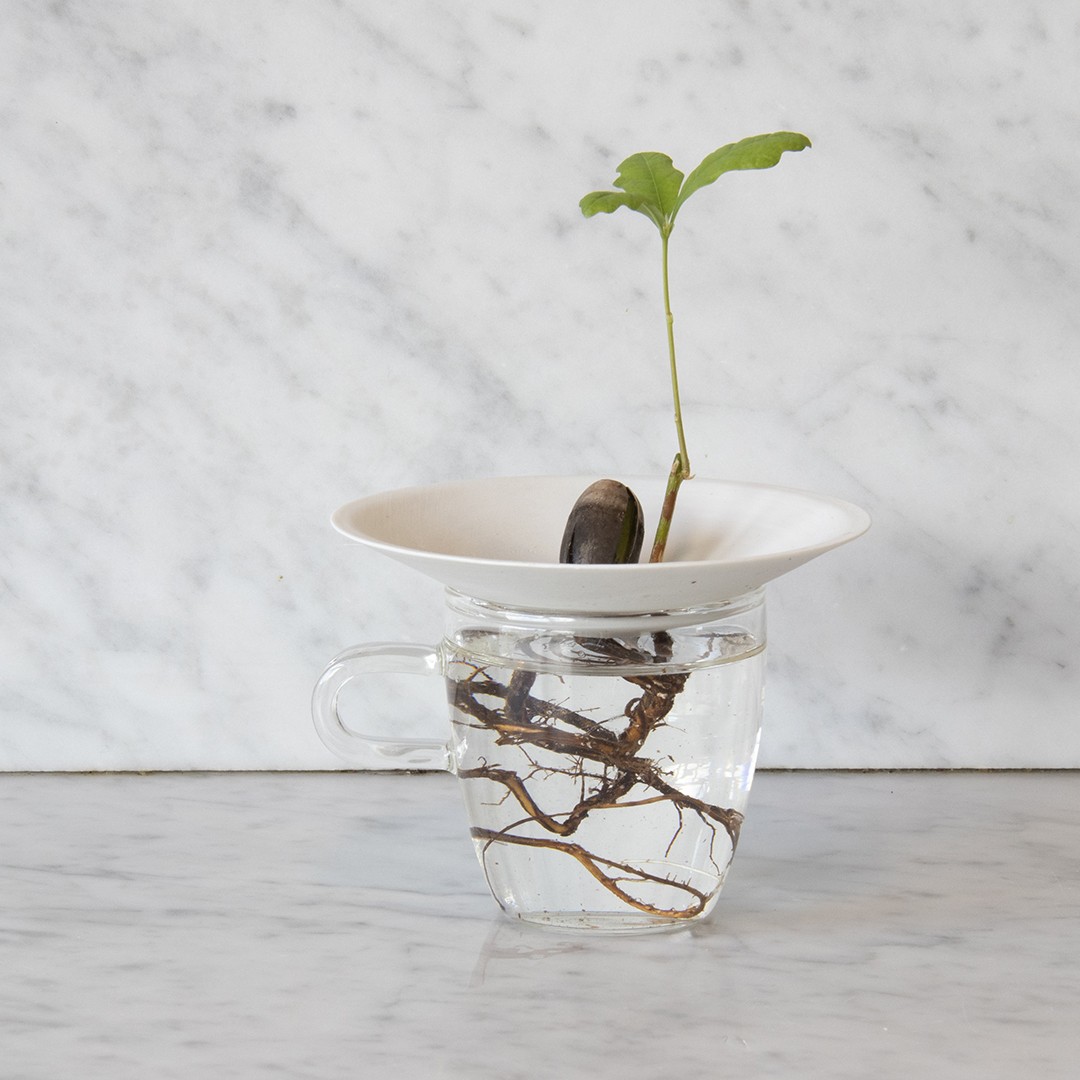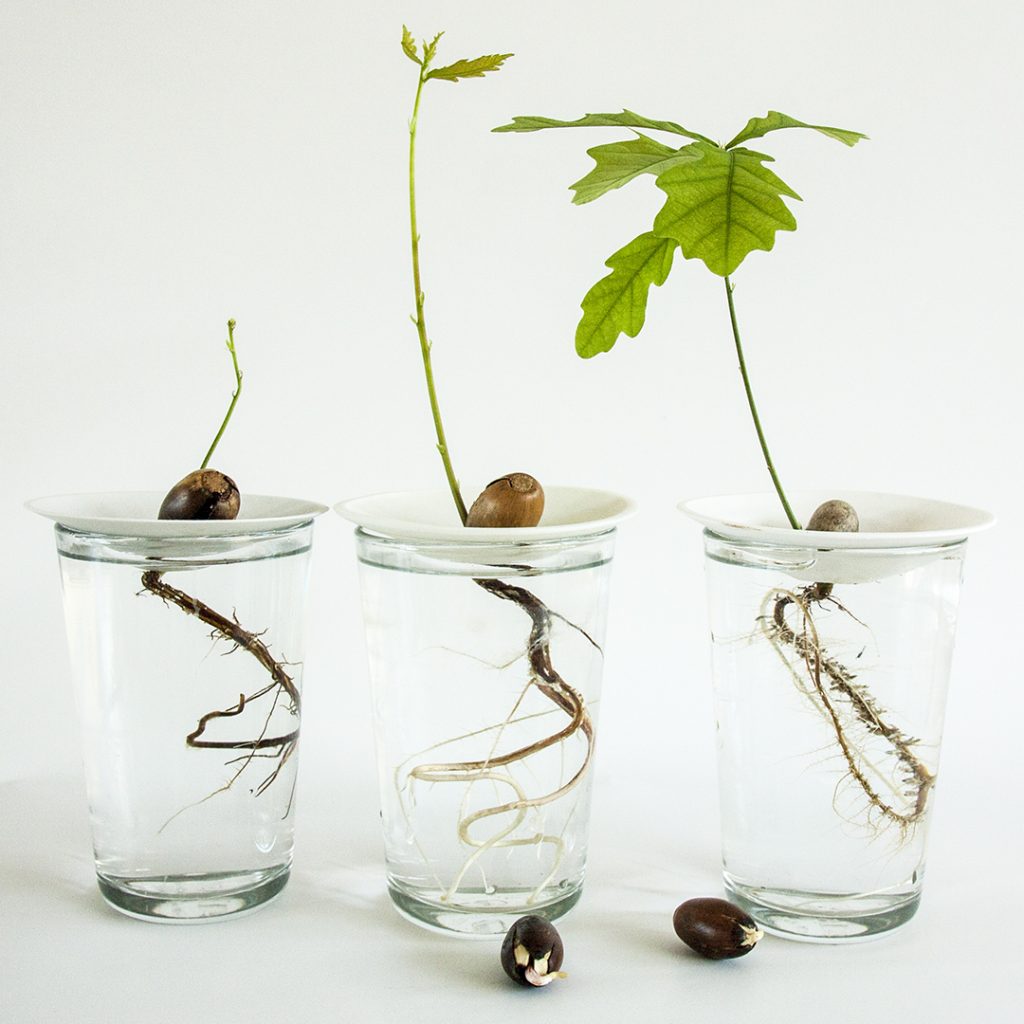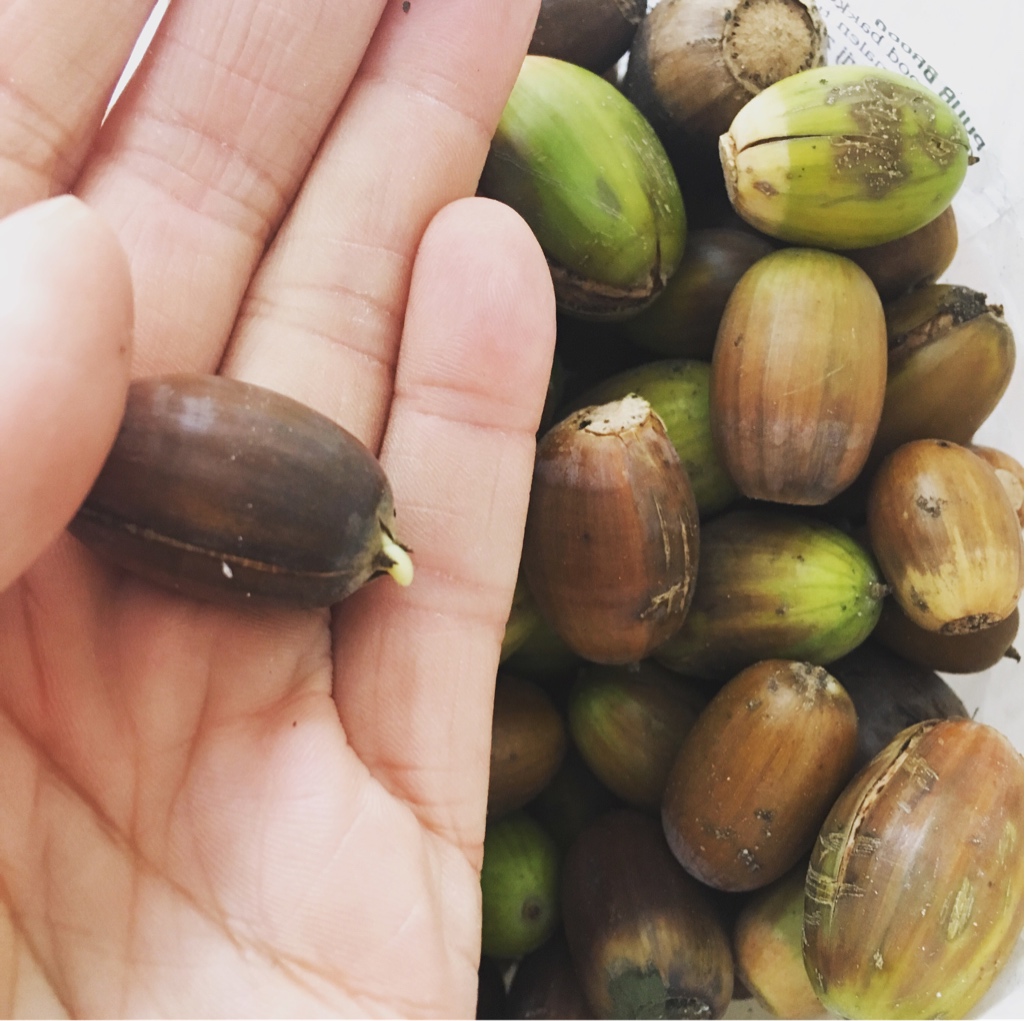 Get a head start
If you're lucky, you can find acorns whose taproot is already peeking out. Usually at the end of October, if you live in western Europe. If you want to save some for later, you can also keep them "dormant" in your fridge for a few months, and take them out when you want them to start growing leaves.
Can't wait to see the result?
We have a little timelapse video for you, so you can watch the process already, while you wait for your acorns to sprout.
Did you successfully sprout your acorn?
Time to set it up on water, to grow further. The perfect tool for the job is a porcelain germination plate. It will keep the seed dry and will make your little floating forest look amazing.
Already a pro at growing acorns?
What's your next challenge? Here's lots of ideas for other plants and seeds to try next.
Grow your own garden with ease using our germination plates: