How to grow lychee pits into plants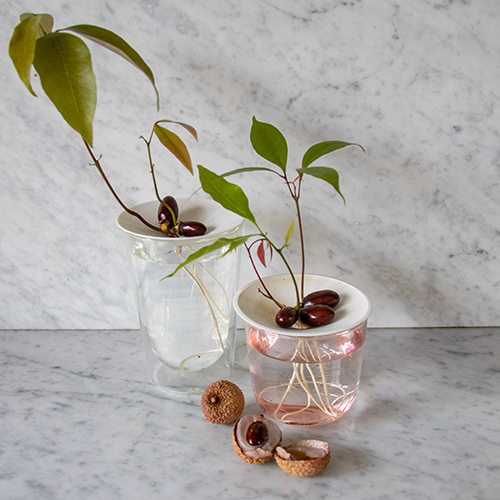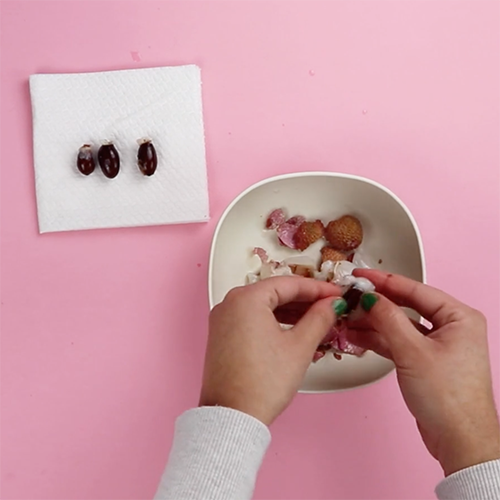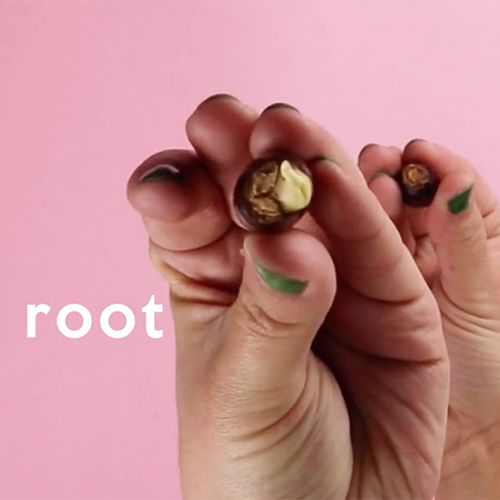 Here's a quick tutorial to teach you how we germinate our lychee pits.
Watch the 1-minute video to learn the super easy method, using supplies you already have in your kitchen.
Here's some extra info to help you succeed:
Clean the pit well.
Make sure you remove all the fruit flesh from the pit and wash them well. If you leave flesh/sugars on, you increase the risk of mold.
If your seeds develop mold, wipe them off gently with diluted hydrogen peroxide, and put them back in a new baggie with a new paper towel.
Watch the season
Lychees are seasonal fruits, so grab your chance when they are in season at your local supermarket.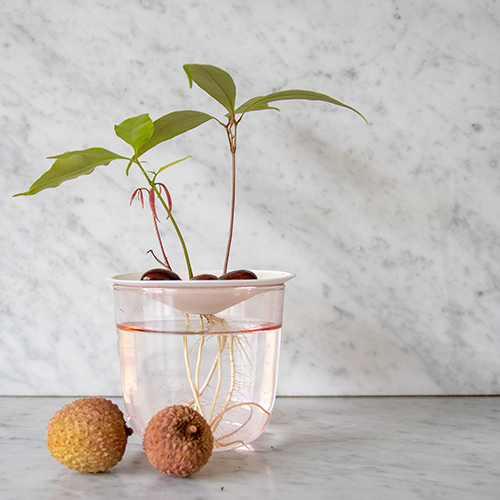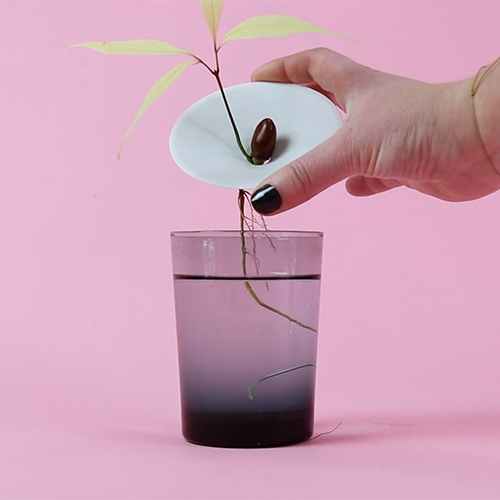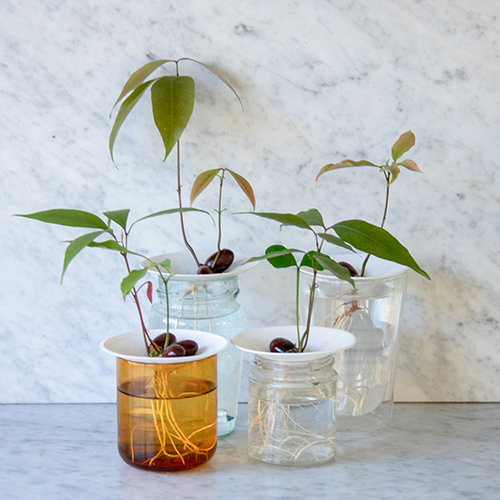 Discover the joys of indoor gardening with our best tools that provides you with everything you need to grow your own seeds.
Try the cousin too
Longans are a cousin of the lychee, both from the soapberry family. You can germinate longan pits the same way, so try them too!
Did you successfully sprout your lychee pit?
Time to set it up on water, to grow further. The perfect tool for the job is a porcelain germination plate. It will keep the seed dry and will make your little floating forest look amazing.
Already a pro at growing lychees?
What's your next challenge? Here's lots of ideas for other plants and seeds to try next.
You might also like these tutorials: