Make your own PLANTYFUL greeting card with paper leaves

Every year, we create a new holiday card to send to our resellers, partners and loved ones.
This year's card is made with cut paper and watercolour paint.
Want to make one too? We've got a template for you, so you can print it out cut it to make your own version.
We recommend using thick watercolour paper (about 200 to 300 g/m2 ), a good craft knife and a cutting mat.
You can download the PDF to print out on A4 paper right here.
If you've got a fancy plotter, we also have the file for you to download as a .dxf or Silhouette Studio format, to save you some time…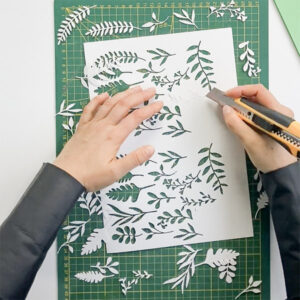 1. Cut out the design.
Take it easy, slow and steady. It's a bit finicky to cut out all those small details, so take your time. It's easier to rotate your paper to follow the angles of the cut, and to use a craft knife and cutting mat.
There are 2 pages : the background with the hands, and the leaves/branches.
2. Add a pop of colour.
We used watercolour paint to cover the leaves and branches. You can go for a classic green/yellow theme like we did, or switch it up and try an autumn palette of orange and brown, or a very colourful mix… it's all up to you!
Tip: paint both sides of the paper, as well as the edge of each leaf, so you don't end up with white edges.
Let it dry, or if you're not very patient like me, speed things up with a hairdryer.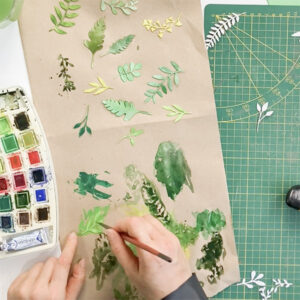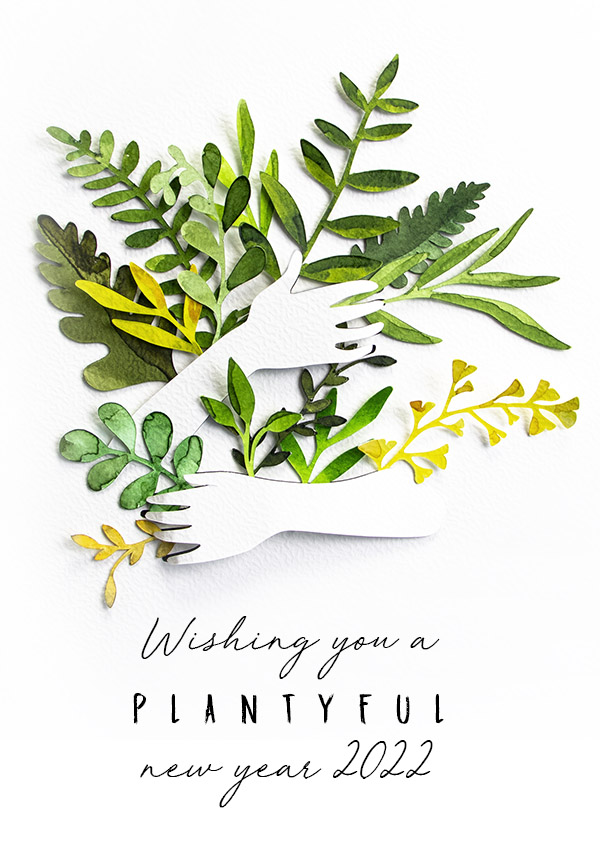 3. Put it all together.
To add some extra dimension to the hands, you can slightly bend/curl the paper. We're using a little screwdriver to help in the process. Then it's time to play with your composition. Add your leaves and branches to create a pattern that you like, and glue them in place.
Ta-da! You're done. Your card is ready to send, or to frame. For our own holiday cards, we took a photo of it to have a few hundred printed… but if you're ambitious, you can make one from scratch for each of the lucky people on your Christmas card list.