How to grow a mango pit into a plant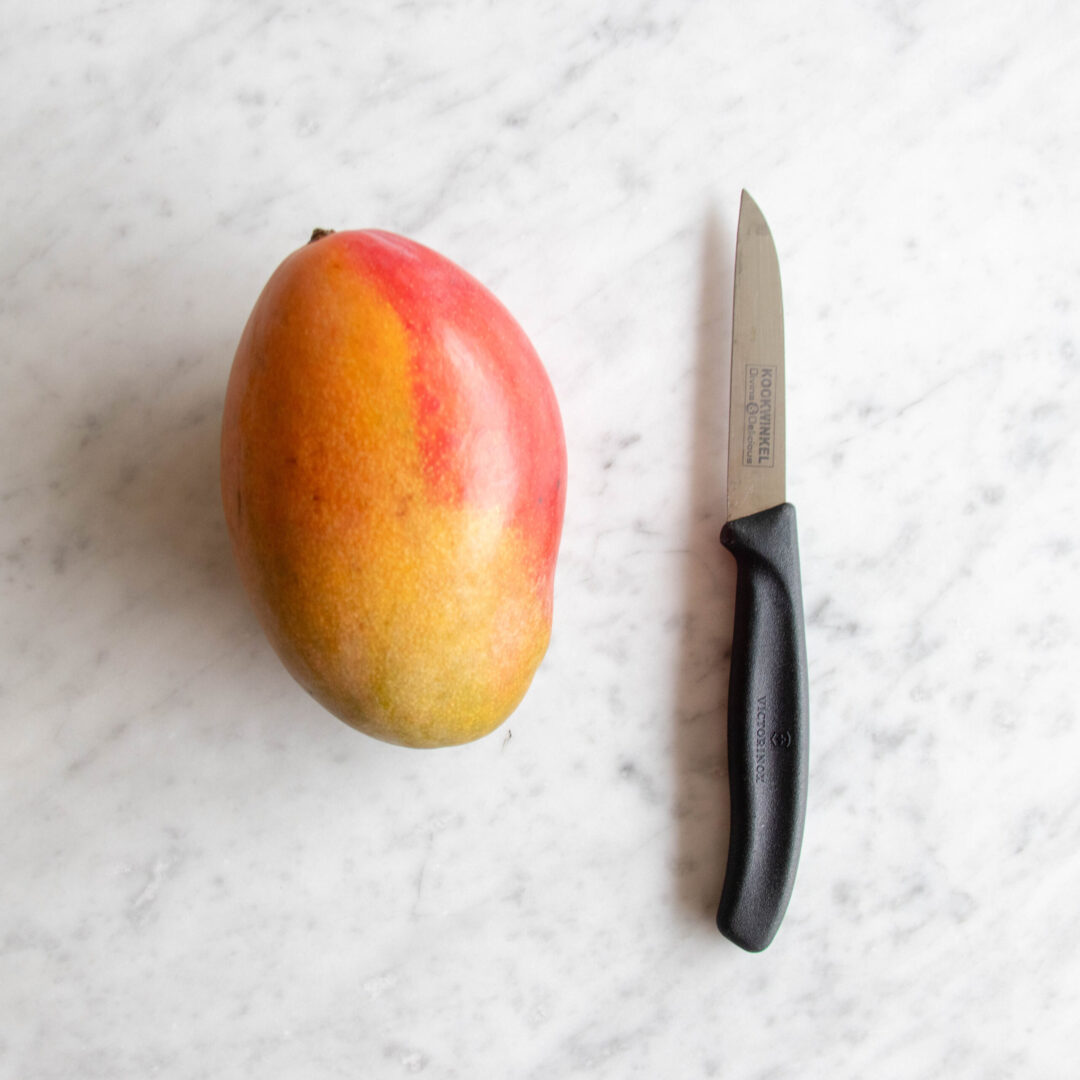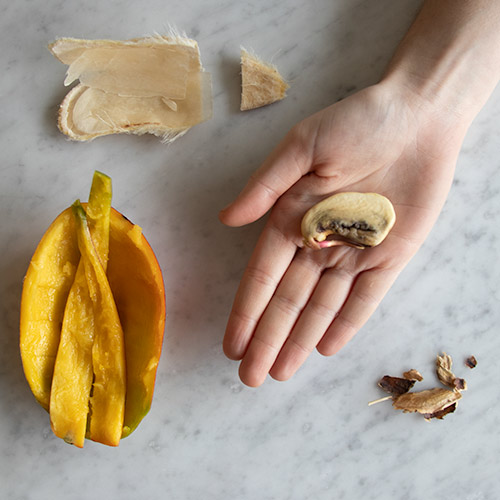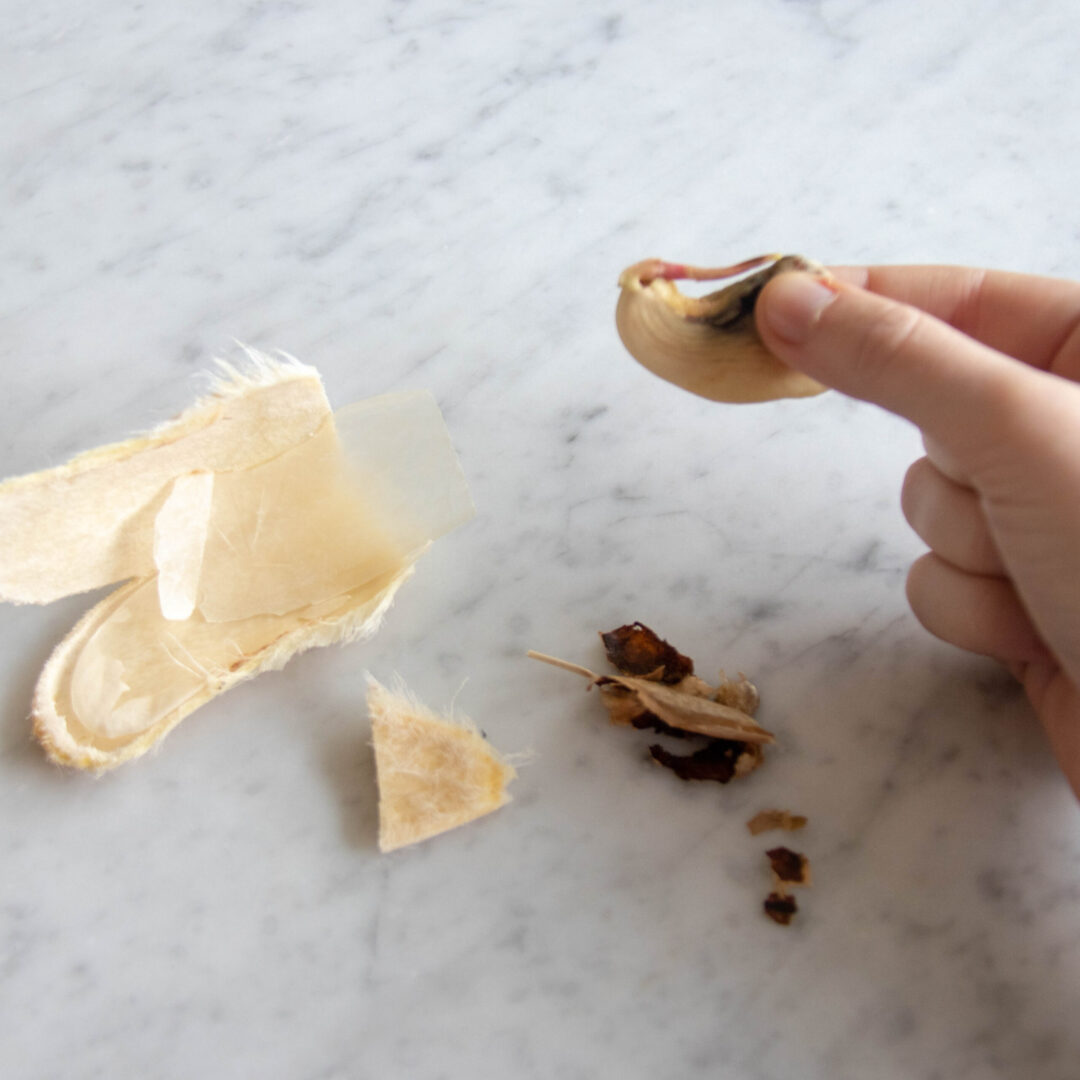 Here's a quick tutorial to teach you how we germinate our mango pits. Did you know there's a seed hiding inside the hairy pit of a mango?
Watch the 1-minute video to learn the super easy method, using supplies you already have in your kitchen.
Here's some extra info to help you succeed:
Watch out when opening the pit.
The outer shell of your mango pit is quite sturdy and most likely slippery. Be careful working with scissors or a knife. You don't want to damage the seed inside the pit, or worse, hurt yourself. In the video, we show you the easiest way to free the seed using scissors. You can also let the pit dry out for a day or two so it will be less slippery to handle before cutting it open.
Wash your seed
The flesh of the mango contains a lot of sugars. Try to wash off the outside of your seed with mild soapy water. If there's sugar left on the surface of your pit, you risk getting mold growing on it when you keep it inside the baggie.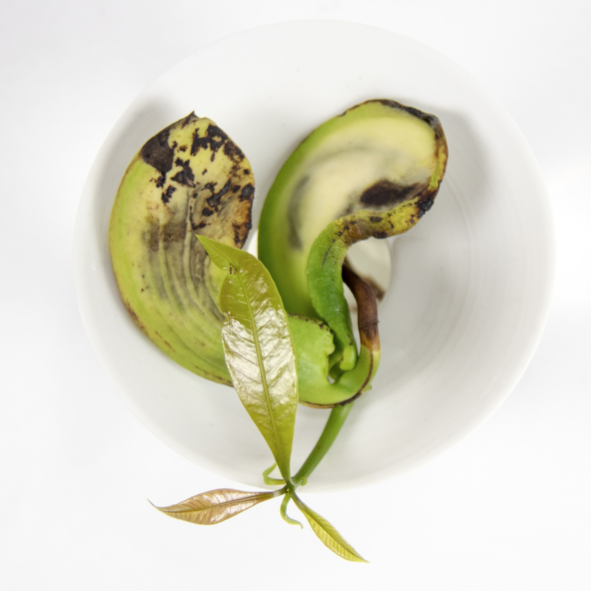 Keep it warm
The temperature is an important factor. Keep your baggie at around 25°C for the fastest results. Look for a spot in your house that's consistently cozy & warm. Next to your furnace or hot water boiler is a good choice.
Keep the moisture high
Peek inside the baggie from time to time, to check if the paper towel is still moist. If not, add a little water to keep things steamy in there. Check for mold as well. If you find any, wash the seed out well in soapy water, and re-wrap it in a new moist paper towel and baggie.
It doesn't really matter whether you keep the bag in the dark or in daylight. Heat and moisture are the 2 most important factors.
Once the root is about 2-3 cm, take it out of the baggie, and let your seed grow further. You want the roots to always be in the water, but the seed to stay dry. The perfect tool for the job: a porcelain germination plate. It also helps to prevent the water from evaporating too fast.
Did you successfully germinate your mango pit?
Experience the wonder of seed germination with our exceptional germination plates: