How to grow a pineapple from the leaves
If tropical had a face, pineapples would be it. Colorful, delicious, and full of nutrients. They are perfect in smoothies, salads, and the controversial pizza debate.
Did you also know the top section of a pineapple (the leaves) is called the crown? Now you do! And you can re-grow this exotic fruit as a pretty houseplant. In this article, we'll show you how to pick a perfectly ripe pineapple and how to successfully re-grow a pineapple from its crown.
So, how do pineapples grow?
You've probably heard of the term pineapple tree. And it would be a fair assumption, as other tropical fruits such as coconuts and bananas also grow on trees. Contrary to what people think, though, pineapples grow out of the ground in a leafy cushion.
How long do pineapples take to grow?
In the right (tropical) conditions, pineapples take a couple of months to start rooting and about 2-3 years to fully grow and produce fruit. If you're not in a tropical climate, you can certainly grow a beautiful plant indoors, but harvesting fruit is probably not realistic. Still, a fun challenge to try from your kitchen scraps, though. Plus it's free, so, nothing to lose here.
Here's a party trick!
Did you know you can enjoy a pineapple without needing a knife to open it? This is perfect for when you have no tools at hand. Simply twist off the crown and hit the base of the pineapple on a hard surface a few times. Then roll the pineapple to loosen the fruit, and voilà! You can pull off bite-size pieces. And you don't even need a piña colada to find this trick impressive. If you learn better from visuals, check this out.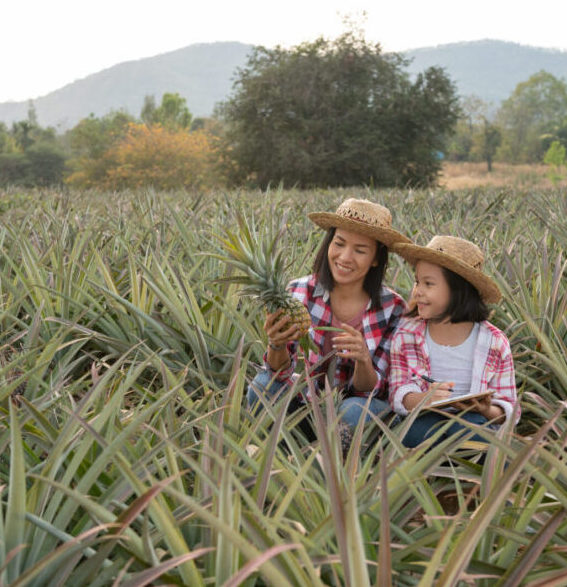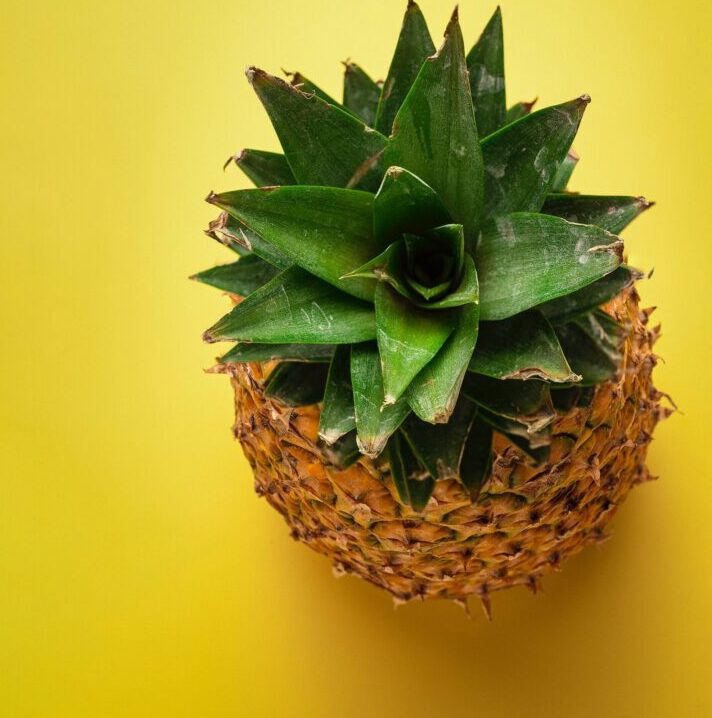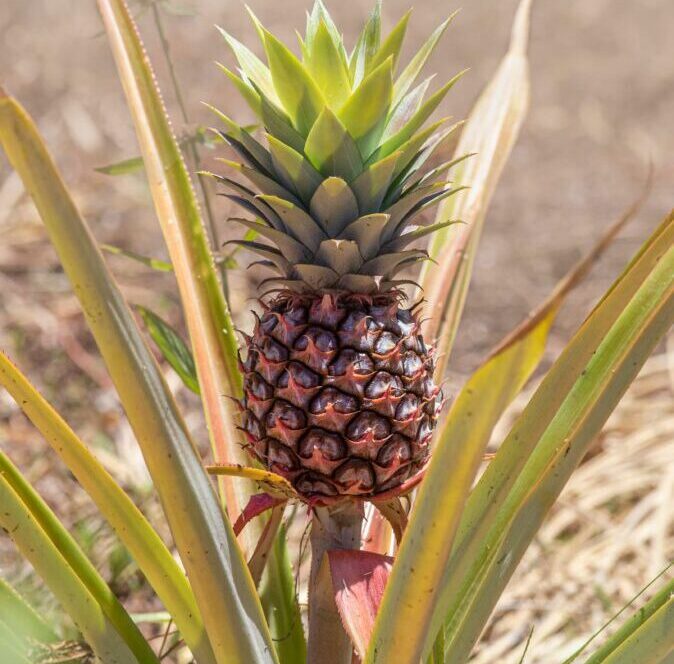 Have you wondered how you can grow a plant without seeds? Here's a quick tutorial to teach you how to grow a pineapple.
Watch the 1-minute video to learn the super easy method, using supplies you already have in your kitchen.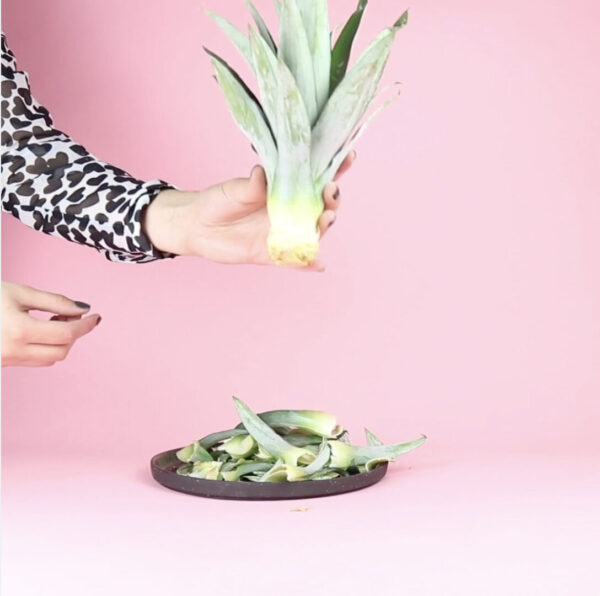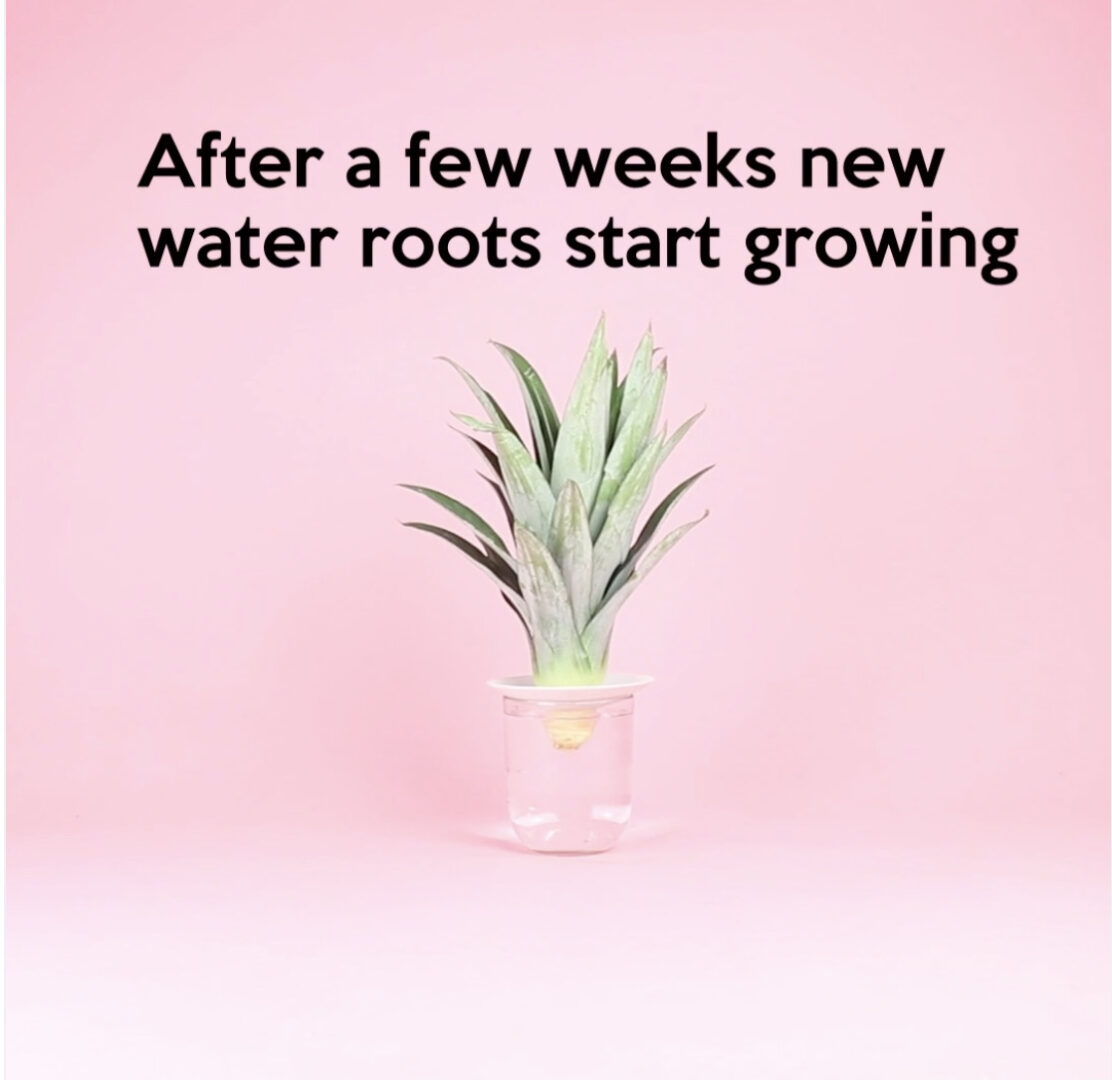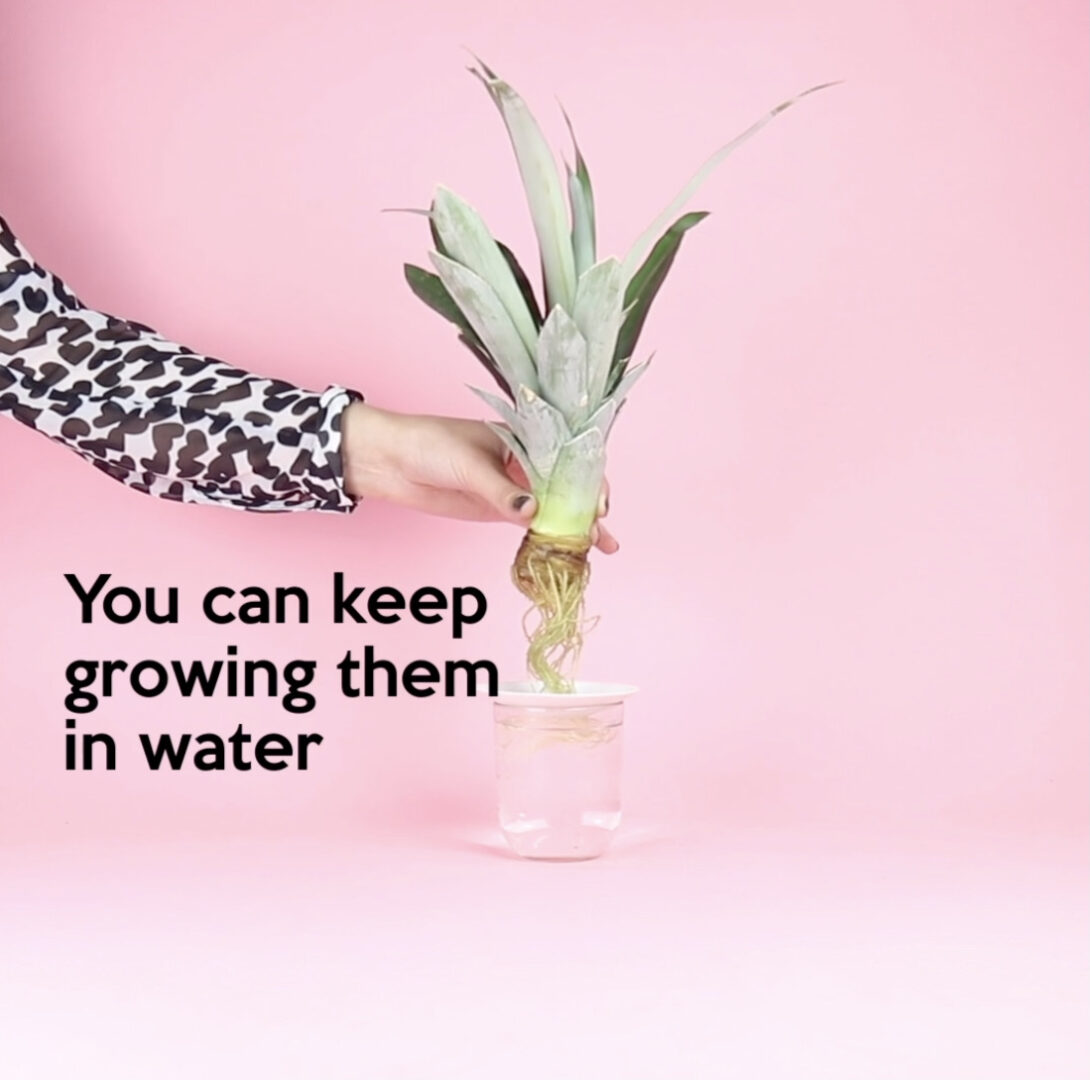 Here's some extra info to help you succeed:
Select a fresh and ripe pineapple
For success with germinating pineapple roots, pick out a pineapple that has bright green leaves and is firm to the touch. A tip for picking ripe pineapples, the smell test. Ripe pineapples have a fruity and sweet smell, while unripe ones have no smell. If they smell funky or vinegary, they are too ripe. You don't want an under-ripe or overripe pineapple, as it won't produce the best growing results.
Strip some leaves off the crown
The stem of the pineapple should be submerged in water so that roots can form. You can do this by stripping some leaves off the crown to expose the stem. Dry the stem for a couple of days, in indirect sunlight, before placing it in water, to get rid of excess moisture that will lead to rot.
Keep it tropical
A warm and humid temperature is important to grow a pineapple and for it to thrive. Temperatures between 20 °C and 30 °C are ideal. In winter, keep your plant next to a sunny window. You can also cover your plant with a plastic bag to create a greenhouse effect.
Keep the moisture high
Check the stem from time to time to make sure the plant stays moist. Check for mold as well. If you find any, wipe it down with a soft, dampened cloth with a detergent solution.
Did you successfully germinate your pineapple stem?
Try propagating other seeds and pits in water with our easy-to-follow guides.
Already a pro at germinating pineapples?
What's your next challenge? Here are other seeds and plants you can take on!
Here are other articles on growing you can check out:
The best things to germinate your plants: