How to grow a walnut in water and transform it into a tiny tree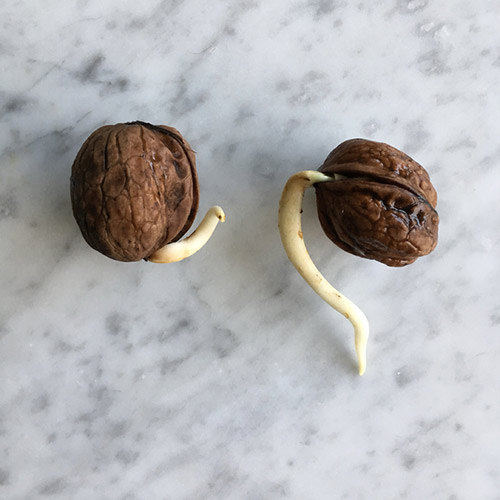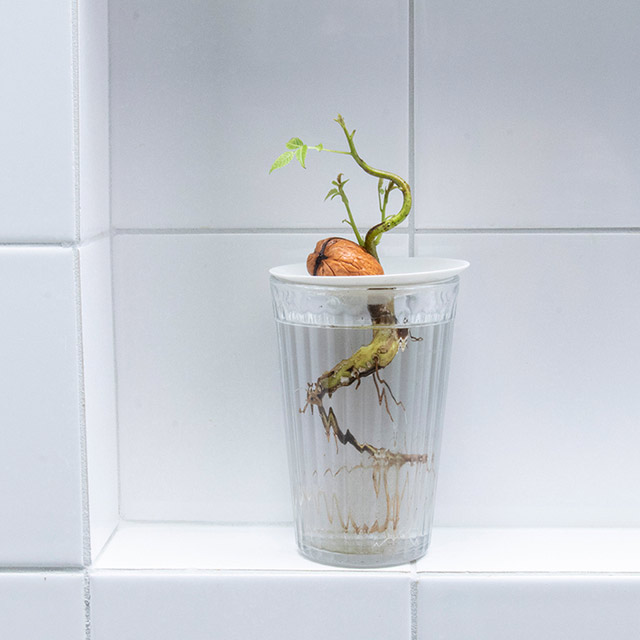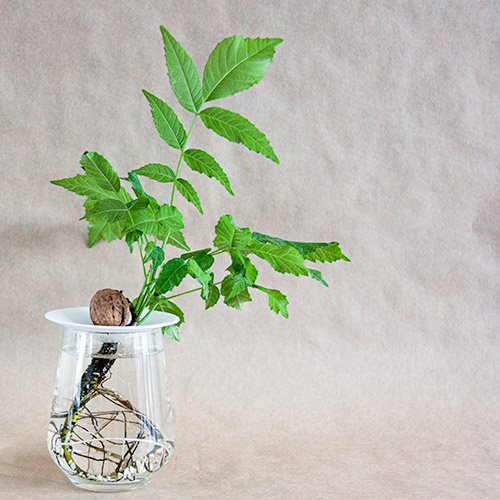 Here's a quick tutorial to teach you how we germinate our walnuts.
Watch the 1-minute video to learn the super easy method, using supplies you already have in your kitchen.
Here's some extra info to help you succeed:
Start with fresh walnuts, in the shell.
They're usually in season at the end of the summer. The flesh inside has not yet dried out, and is much more likely to give you results. The success rate is still not very high, compared to other types of seeds, about 60% in our experience, so get started with a few to improve your chances.
Don't skip the fridge.
Walnuts, just like many other tree seeds from colder climates, need a cold period before they can germinate. You need to mimic nature: the seeds first pass the winter outside and wait for the warmer spring days to start waking up and germinating.
To speed things up, we fake this process in the fridge, so you don't have to wait until spring to try. The scientific name for this process is called stratification, but we like to think of it as a ski holiday for your seeds.
Keep mold off
Walnuts are sensitive to mold. Nothing to worry about, the forest floor is also covered in many mold spores. If your seeds develop mold, wipe them off gently with diluted hydrogen peroxide, and put them back in a new baggie with a new paper towel.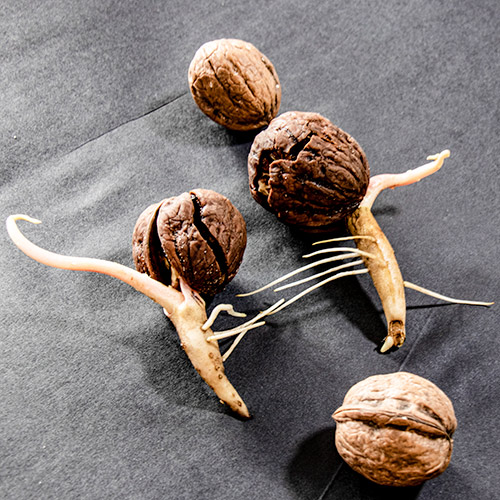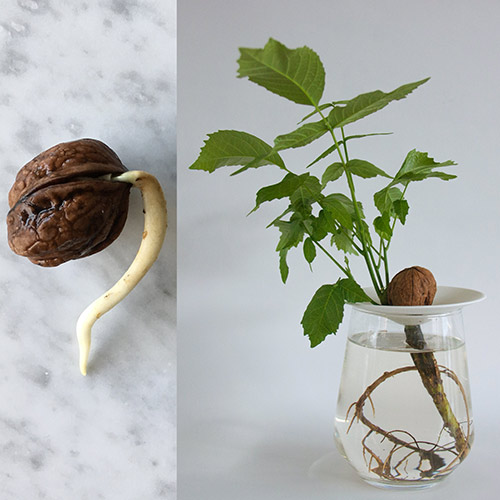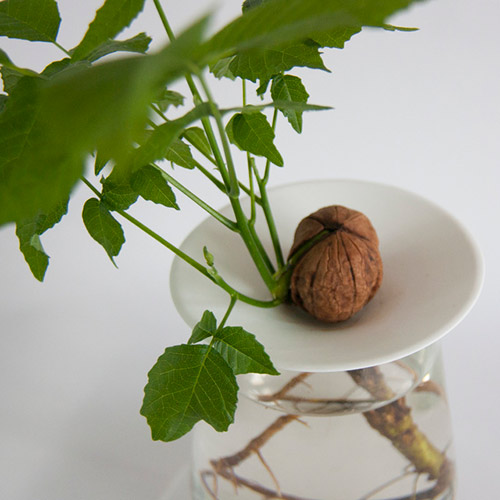 Bring life to your space with our essential tools that help you build a thriving indoor garden and watch your seeds grow: